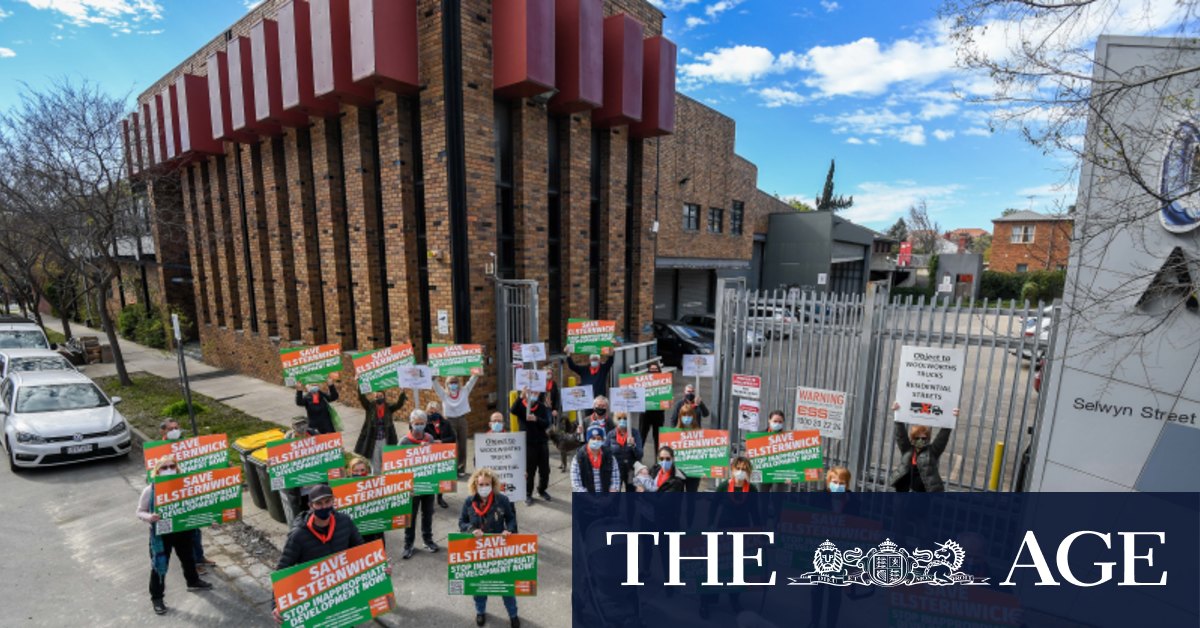 Woolworths plan for Elsternwick apartment towers blocked again
Council agents believed that the amended plans submitted by Woolworths would not interfere with the cultural precinct and that the flaws had been addressed, although he still did not have the support of the council's heritage adviser.
Residents have campaigned against the plans since Woolworths bought the land in 2017 and 277 objections have been filed with council.
The Stop the Towers group in Elsternwick had also asked the council to turn a closed parking lot on the site into a green space after discovering that part of the land was still legally a road owned by Glen Eira council.
Nearly 1,000 people have signed an online petition calling for the parking lot to be returned to public use in the form of a park.
Loading
Kathy Deacon, who believes the supermarket giant has ignored the community, said there was no way the proposal could be changed to fit the site.
"We don't want the supermarket, and we don't want these high-rise towers. Three, four floors, that's fine.
Councilors have made it clear that the site will be developed to some extent despite the decision.
Andrew Loveday, general manager of real estate development at Woolworths, said the supermarket had "significantly revised" its proposal and worked hard to make a positive contribution to the cultural district.
Loading
"While disappointed with the decision, we will explore our options, including continuing with a subsequent VCAT process," Loveday said in a statement.
Woolworths had agreed to sell 1,000 square meters of space to the Jewish Arts Quarter as part of the proposal.
This compound, which includes commercial offices, would include a relocated Jewish Museum from Australia, the Jewish Holocaust Center, the Kadimah Jewish Cultural Center, Sholem Aleichem College and the Classic Cinemas, which house the International Jewish Film Festival.
The enclosure development – which was called by Planning Minister Richard Wynne to speed up the planning process – also includes a sprawling plaza, surrounded by shops and restaurants.
In a statement at the board meeting on Tuesday night, Joe Tigel, co-chair of the Jewish Arts Quarter, said Woolworths' proposal would bring tangible benefit to the community by adding space to the cultural precinct.
Helen Greenberg, principal of Sholem Aleichem College, which had provided support for the planned development of Woolworths, said the school will ensure that traffic and environmental issues affecting its community are addressed as part of any request for current or future planning.
The Morning Edition newsletter is our guide to the most important and interesting stories, analysis and ideas of the day. register here.