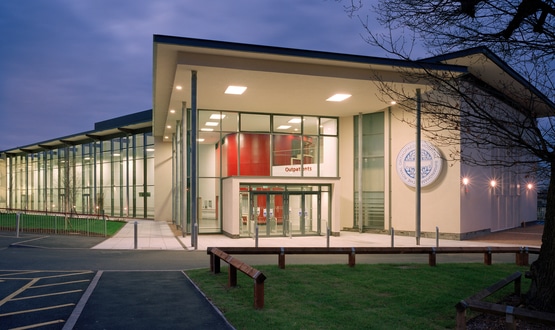 Royal Orthopedic Hospital to roll out new cloud-based PACS
The Royal Orthopedic Hospital NHS Foundation Trust will be the first trust in Europe to deploy a new cloud-based PACS (Picture Archiving and Communication System).
Through a partnership between GE Healthcare and Amazon Web Services, the deployment of Edison True PACS will provide the trust's radiologists with smart productivity tools. These tools will help improve reading speed, reduce errors, improve diagnostic accuracy, and provide greater diagnostic confidence.
It was designed to help hospitals transition from the traditional care delivery model to a more centralized virtual model.
The partnership will enable the delivery of cloud-based imaging solutions, integrated data and clinical operational information for Royal Orthopedic teams.
"We are really proud to be an early adopter of the GE True PACS solution in Europe," said Liam Maiden, IT Program Manager at the Royal Orthopedic Hospital. "With the ongoing cybersecurity patching and maintenance offered by cloud hosting, we are able to further improve the resilience of our PACS network.
"Not only will this migration help reduce our carbon footprint, but it will also allow us to dynamically scale up and down our environment to meet business needs, making it easier for our colleagues to work and improving our experience. patients. »
Edison True PACS provides remote access to various tools needed by healthcare professionals, including teleradiology and home reporting. Royal Orthopedic users will also be able to access the ZFP 3D viewer. This tool allows access to information anytime and anywhere with the ability to view 3D images on mobile phones.
David Labajo, VP Digital at GE Healthcare Europe, said: "Radiologists are increasingly looking for tools that help them do their jobs more efficiently using fewer resources.
"But many organizations are demanding easier and faster ways to deploy new imaging platforms for their radiology departments, with fewer internal IT resources, at lower cost, and ensuring maximum levels of security and data protection. data. Cloud-based tools allow remote and convenient access to the various tools needed with a reduced footprint and long-term cost of ownership.
GE Healthcare previously signed a deal with Hampshire Hospitals NHS Foundation Trust that will see the company transform the trust's radiology services.