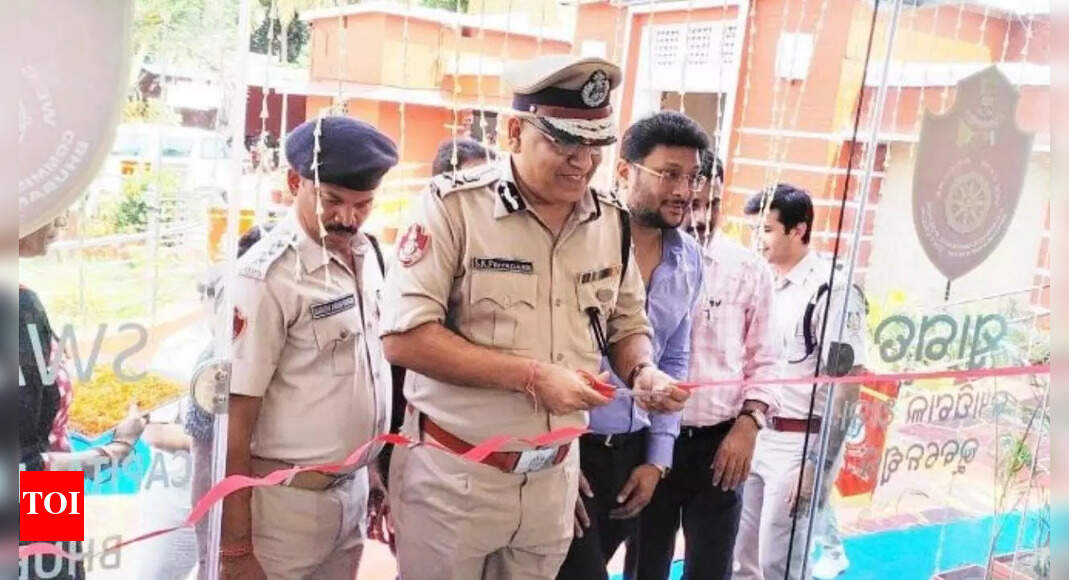 Odisha: Bhubaneswar Police launches Swaagat to improve services | Bhubaneswar News
BHUBANESWAR: As part of the government's 5T (Transparency, Technology, Teamwork, Timing and Transformation) charter, the police station has launched Swaagat, an information technology-based initiative to further improve its people-centric services. citizens in police stations.
During the first phase, the initiative was rolled out to the police station in the capital as a pilot project. Police Commissioner Saumendra Priyadarshi inaugurated the project at the capital's police station in the presence of Additional Police Commissioner Uma Shankar Dash and Deputy Police Commissioner Prateek Singh. The Swaagat
web application
was designed and developed by Oasys Tech Solutions Pvt. Ltd and logistical support was provided by Falcon Group.
The main objective of the project is to keep track of all visitors who report to the police station for service or work related to a complaint and to ensure prompt resolution of their grievances. "If a person goes to the police station for service-related work, their details will be recorded in the Swaagat database. The visitor will receive a confirmation message on his mobile number. The message contains a registration number which will help the registered person for future reference," Priyadarshi said.
The project consists of a reception or registration desk as well as three other counters: missing desk, service desk and complaints desk where people will quickly obtain their related services.
"Some of our employees have taken a soft skills development course at a reputable training institute for flight attendants. They will look after the Swaagat Visitor Center and treat visitors politely," said Additional Police Commissioner Uma Shankar Dash.
A separate child-friendly room has been created as part of the Swaagat initiative. If a complainant goes to the police station with her child, she can sit in the child-friendly room with toys and comic books.
Managing Director of Oasys Tech Solutions Pvt Ltd, Pradeepta Mohanty said that the Swaagat web-based solution will reduce paperwork at the police station and facilitate the provision of police-related services without any delay.