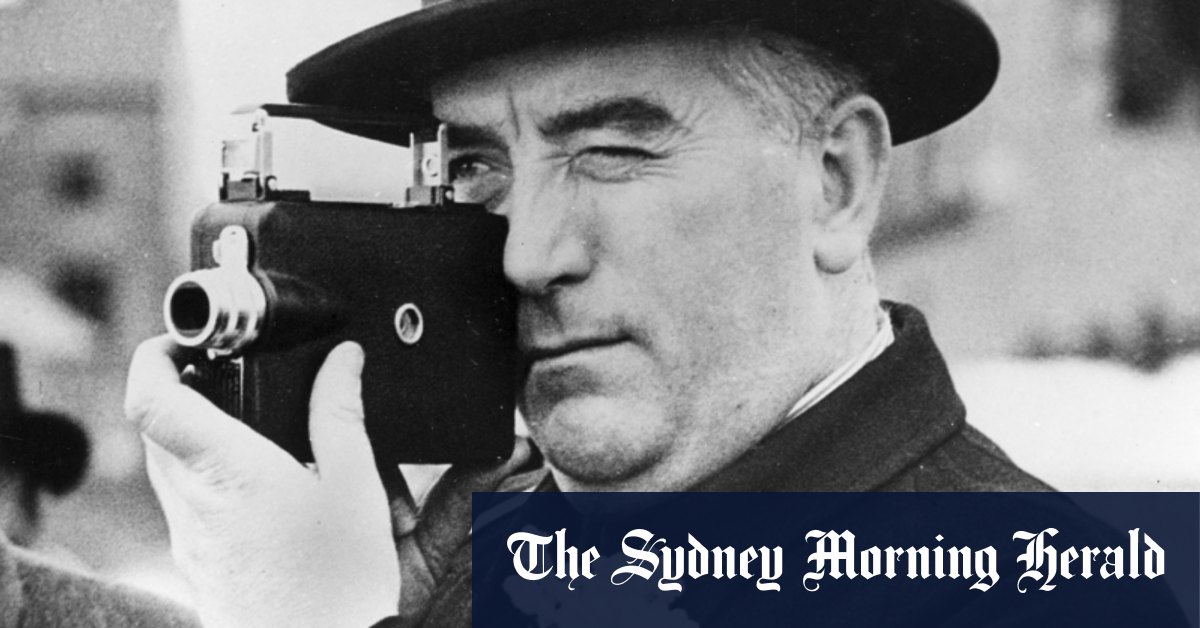 Menzies films to be saved as part of $ 50million injection into institutions
Some of Sir Robert Menzies' personal films as well as 240,000 other audiovisual recordings of Australian history will be saved as part of a $ 50 million injection into the country's most important fundraising institutions.
Treasurer Josh Frydenberg and Communications Minister Paul Fletcher today confirmed additional funding that will help protect the National Film and Sound Archives holdings and maintain the National Library's Trove website.
Earlier this year, the government provided $ 67.7 million in emergency funds to the National Archives after the revelations of The Sydney Morning Herald and Age that millions of documents were in danger of disintegrating without urgent action.
This followed a review of the institution by David Tune, which was commissioned due to concerns the Archives had over years of funding cuts and was unable to protect unique historical records or keep abreast of public inquiries.
Mr Frydenberg and Mr Fletcher said the Film and Sound Archives would receive $ 41.9 million over four years to carry out a major program to digitize and protect risky audiovisual material held by agencies such as the Museum National, the National Library, the Australian Democracy Museum and the National Gallery.
Loading
An additional $ 5.7 million will go to the Trove website, keeping it running until June 30, 2023, while allowing for improvements in security and reliability.
The material will include some of the personal film recordings made by Sir Robert when he was Prime Minister in the 1950s and 1960s, cultural material held by the Australian Institute of Aboriginal and Torres Strait Islander Studies and the Peacekeeping Collection from the Australian War Memorial.
Mr Frydenberg said nearly a quarter of a million items would be kept with the extra money.