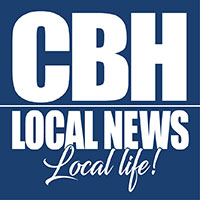 Immune response causes "COVID arm"
LAKE MOSES – Health professionals say it's not dangerous and it doesn't happen to a lot of people, but it does. And it's pretty common for it to have a name – "COVID ARM." "
As the name suggests, this is one of the many ripple effects of the COVID-19 pandemic. In this case, it's a reaction to the vaccination, according to an article posted on the U.S. Centers for Disease Control and Prevention website.
The CDC website characterized the COVID arm as a "red, itchy, swollen, or painful rash" on the arm where the patient received the COVID-19 vaccine.
The rashes may not be visible immediately; they can start a few days to more than a week after the first stroke and sometimes cover large parts of the arm, according to the CDC's website post.
The reaction is most often associated with the Moderna vaccine, but there are rarer cases with the second dose of the Pfizer-BioNTech vaccine, according to a recent case report from the National Institutes of Health. There have been no reports of this side effect with the Johnson & Johnson vaccine.
An article on the Healthline website listed some specific symptoms, including a red rash that may spread down the arm, itching, swelling, and a hard lump under the skin at the injection site. It won't escalate into a serious allergic reaction, according to Healthline's post.
An article on the Cleveland Clinic website said the immune system was working a little too hard. It is a reaction of the immune system, a component of the vaccine, especially the protein it contains, such as an infection. The immune system struggles to fight off what it sees as a possible threat, which the Cleveland Clinic has called an "overly exuberant response."
People who have suffered the COVID arm should still receive the second stroke, according to the CDC. It may be necessary to receive the second injection in the other arm, which patients should discuss with the healthcare professionals at the location where they are receiving the vaccine.
The COVID arm typically goes away within three to five days, according to the Cleveland Clinic. In the meantime, people can treat the swelling with a cold compress or a cold compress. The itching can be treated with antihistamines, the CDC website said. Over-the-counter medications like acetaminophen or a "nonsteroidal anti-inflammatory drug" like ibuprofen are recommended for pain.
Cheryl Schweizer can be contacted by email at [email protected]