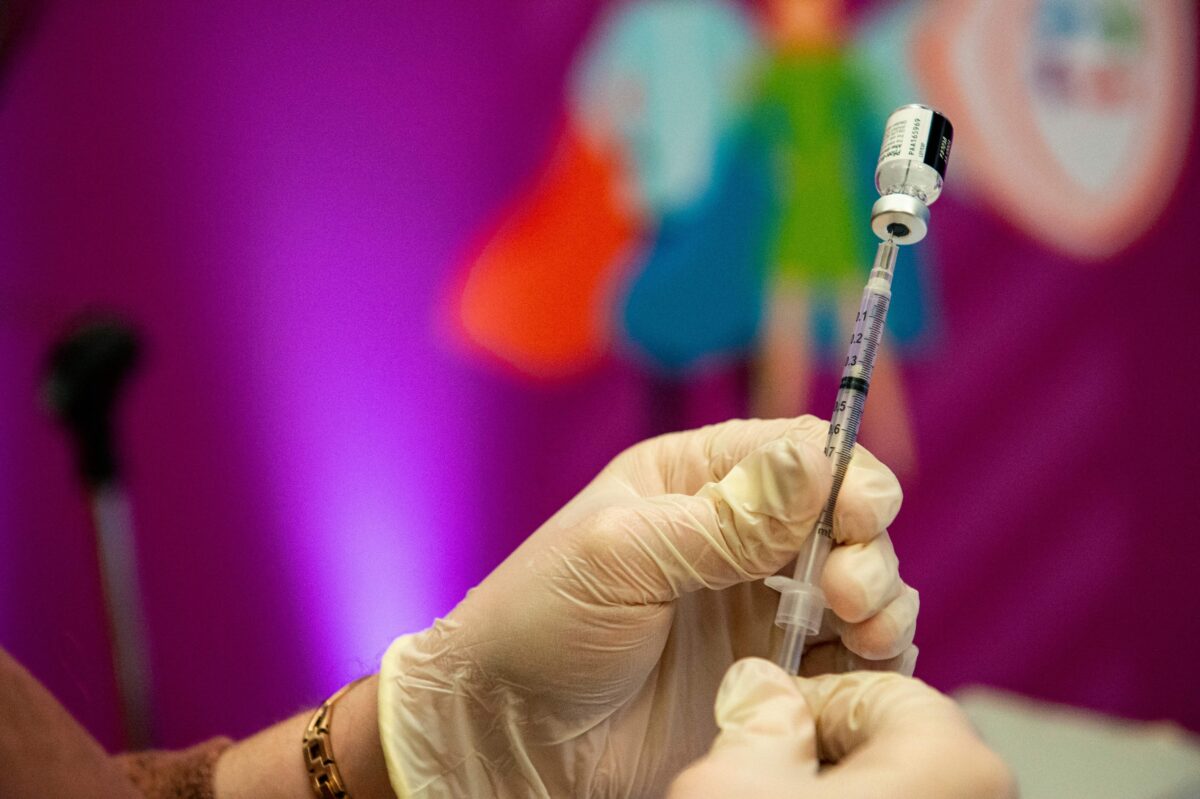 Cardiologist criticizes FDA-funded study suggesting risks of myocarditis and pericarditis linked to COVID-19 vaccines
"Severely flawed" is a cardiologist's verdict on a Food and Drug Administration (FDA)-funded peer-reviewed study suggesting possible risks of developing myocarditis and pericarditis after receiving a COVID-19 vaccine.
The recent FDA study published June 11, 2022, used health insurance databases to identify hospitalizations for myocarditis or pericarditis occurring in people aged 18 to 64, 1 to 7 days after a Pfizer or Moderna vaccine.
The authors found that although only 12-14% of the study cohort were 18-25 years old, 33-42% of myocarditis or pericarditis events occurred in people in this age group, suggesting that this age group might be linked with these vaccine-related adverse events.
"These results do not indicate a statistically significant difference in risk between mRNA-1273 (the Moderna vaccine) and BNT162b2 (the Pfizer vaccine), but it should not be ruled out that a difference may exist," the authors wrote. authors in the study.
However, cardiologist Dr. Sanjay Verma told The Epoch Times that the study "using a 7-day cutoff for clinical endpoints" for post-vaccination myocarditis or pericarditis events was "seriously flawed."
Verma, who practices in Coachella Valley, Calif., has seen significantly more heart issues since the vaccine was rolled out.
"Continued increased risk [of myocarditis or pericarditis]was found by the Centers for Disease and Prevention (CDC) reports (MMWR) "even 21 days post-vaccination," Verma wrote in an email.
Explaining that spike proteins were found in the bloodstream even four months after injection, "there is no medical justification for a 7 or 21 day cut," he said.
Further away, a UK pre-print conducted by researchers at Oxford University found "continued increased risk of myocarditis post-recall", which was not assessed by the FDA study.
Verma pointed to other issues in the study, saying it doesn't include 12- to 17-year-olds, "who are the most at-risk cohort."
The same CDC MMWR report also found that the 12 to 17 year old cohort has "a 2 to 3 times higher incidence than the 18 to 29 year old cohort," the doctor explained.
After the second dose, males 12-17 years old had an incidence of 22.0-35.9 cases of myocarditis or pericarditis per 100,000, compared to males 18-29 years old who had an incidence of 6. 5 to 15 cases in 100,000, showing that adolescents have a higher risk than adults.
Verma also added that "the study does not take into account people who died before hospitalization", who would not be "included in the insurance claims database".
Nevertheless, the cardiologist noted a "significant improvement" in the study for the use of health insurance databases compared to previous FDA studies that relied exclusively on the adverse event reporting system. to Vaccines (VAERS), which would most likely result in a lower incidence of cases.
"Overall, the study results are interesting, but the above limitations likely lead to a significant underestimation of the true risk of myocarditis or pericarditis after COVID vaccination."
"Public safety and ethical post-marketing pharmacovigilance warrant more robust active longitudinal follow-up to ensure informed consent and appropriate risk stratification advice," Verma concluded.