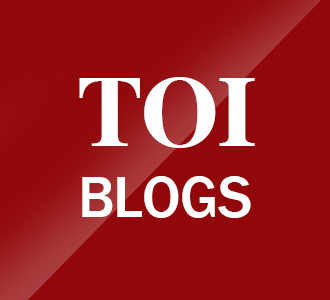 5G is almost here and so are black hats, here are 3 ways to secure your organization
The past two years have prompted organizations in all sectors to undergo significant transformations and rethink new ways of working more efficiently. As remote work continues to grow, businesses rely heavily on automation and interconnectivity to support, create value, and meet changing customer demands in the next normal. Additionally, with the dramatic increase in the adoption of Industry 4.0 and the Industrial Internet of Things (IIoT), organizations are integrating IT/OT to optimize processes and unleash agility.
This, coupled with the fact that 5G technology is set to revolutionize connected devices, organizations are looking to transform their operations and enable more accessible remote working. This increased functionality, faster speeds and ultra-low latency that come with 5G will result in greater employee productivity. However, despite the many benefits that this digital transition promises in terms of supercharging businesses and profoundly changing the way they operate, it introduces new security and privacy vulnerabilities.
The dramatic increase in remote working has presented organizations with various security challenges in network architecture. With 5G capabilities attracting more and more IoT devices, the better connectivity that comes with it means that more real-time data will be collected from more devices to enable real-time decisions. . This expands the attack surface and multiplies the opportunities for outsiders to gain access to the network. Data transfer, information sharing and the use of third-party systems are the main areas of concern. Additionally, hosting applications in distributed edge computing sites brings new security threats and new attack vectors, and the powerful connections of 5G will help accelerate these attacks even further.
Therefore, the transition to 5G requires new approaches to security in all aspects of the network. Here are 3 ways companies can create digitally safe work environments by integrating robust 5G cybersecurity strategies to ensure services are not included in the impending 5G revolution:
1. Protect 5G API-driven ecosystems
Businesses are increasingly relying on APIs for service and business integration. However, a lack of authentication or inadequate authorization can make APIs vulnerable to attacks as they have the potential to introduce additional threat vectors into the network. Therefore, enterprises must scan, authenticate, and secure APIs before they are allowed on the network, and manage them throughout their lifecycle to ensure security.
In fact, API gateways are growing in importance because they help prevent accidental or deliberate use of requests targeting infrastructure and services, and further limit the impact of intrusion when an API endpoint accessible to the public is compromised. However, to ensure that 5G services meet their requirements for low latency and other performance parameters, it is necessary for enterprises to choose the right API Gateway solution that provides care without reducing gateway functionality during traffic routing.
2. Securing the IoT in the 5G access network
The new era of connectivity is expected to lead to an explosion of IoT devices. This growing number of connected devices, coupled with device limitations for allocating security, creates an attractive network environment for botnets and potential vulnerabilities. It is therefore essential to include security in design when designing IoT service architectures and to address IoT security in all systems. However, with the emergence of 5G, there is a need to build in protection at the critical point where IoT data enters the network edge. A practical and robust solution designed to mitigate network and device threats, as well as service abuse, will keep networks secure.
3. Adopt application-centric firewalls for application-centric 5G networks
Applications are often the target of attacks and compromised applications can enable fraudulent transactions, lead to service disruptions and exposure to sensitive data. These attacks are difficult to detect and prevent because companies accidentally leave their applications unprotected, allowing bots to bypass standard protections. Using scalable, flexible firewalls with performance and control capabilities can mitigate the most aggressive attacks. Organizations need firewalls that secure access to applications and firewalls that secure the applications themselves.
Firewalls with advanced network protection capabilities protect container-based applications regardless of platform or location on the network. Its high-performance protection capabilities mitigate network flooding, DNS threats, DDoS attacks, and other attacks while allowing legitimate traffic to flow without compromising application performance. Advanced web application firewalls (WAFs) secure web applications, microservices, containers, and APIs. An advanced WAF with built-in intelligence and auditing capabilities helps ensure compliance with key security standards and regulations, performs dynamic security testing and automatic virtual patching to quickly identify and resolve vulnerabilities, while providing direct visibility into attacks.
In conclusion, the deployment of 5G requires that every aspect of an organization's network be secure. Now is the time to evolve and get smarter to protect networks against the various cyber risks that come with 5G. Along with a strong end-to-end 5G threat mitigation security strategy, organizations should strengthen ongoing training to raise cybersecurity awareness and implement a Zero Trust security model across the organization to remain resilient in their cybersecurity posture. This can help mitigate operational, legal and reputational risks in the workplace.
END OF ARTICLE